COMPANY

We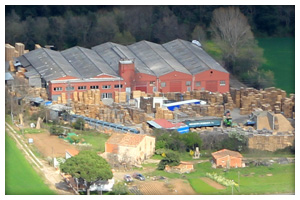 Sawmill Domenech SL is a company dedicated to the wood packaging for over fifty years. While the company began manufacturing exclusively with new wood pallets, respect for the environment thanks desenvolupéssim recycling and recovery of used pallets.
The company has been evolving until the present day to specialize both in the field of packaging and recycling services in all.
Currently we have a structure capable of providing a rapid response to any need. We can manufacture new pallets with wood and recycled wood. Also fem mixed pallets, és dir, After using the new wood and wood recovered. A mes, containers and platforms have to leave the facility·dels laced customers.
The quality of service we provide has enabled us to retain our partners, because our relationships are based on the professionalism, The serietat the La Confiance. It, believe that customers are an active part of the company, necessarily interact with which to achieve an optimal and constantly evolving. The aim is to ensure our competitiveness by offering a comprehensive service to clients, wood packaging and managing the maintenance of the parks by wrapping.
Contribuïm to conserve the environment, because the wood packaging is manufactured From a d i recurs abundant natural renewable. It, The wooden pallets are easily repairable and, mes of, Són valoritzats. Do not carry any chemical treatment, so can be used in all sectors.
History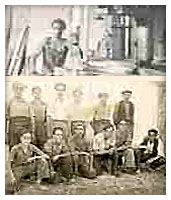 Cap a l'any 1900 Salvador Domenech and Padrosa Amer was riding a factory of wood, llenyes the Carbó. The business grew and came to rely on the help·help of some eighty people. He specialized in the production of coal, making charcoal in the forest and manufacturing furniture for the home. Activated during the Civil War stopped because the industry was confiscated.
At the end of the conflict, Antonio Domenech Buxó his son continued the business. He joined the manufacture of chestnut staves for wine barrels, templates and making wheels for carriages. The pas amb temps, but, Given the drop in demand for carriage wheels and consumption of coal, appeared as new fuels, the company entered the world of packaging. He began manufacturing wooden boxes for drinks, to finish making all kinds of wooden pallets.
With the increased activity, The company moved to the town center on the outskirts, the industrial area, in a place large enough to store both logs and manufactured pallets ready to be sawn. Lately, but, recovery and recycling of used pallets has become the main occupation.